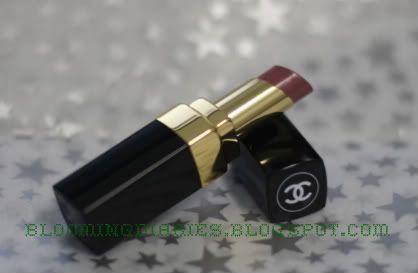 The infamous lipstick that everyone has been raving about is certainly rave-worthy. I've been lemming for this for so long and I have finally caved in and purchased it in "Boy".
Boy
is a pale beige pink with a high shine, semi-sheer and is very soft & moisturizing. It claims that the
Hydratendre complex
is supposed to hydrate and soften lips to give them a fuller look. I would have to agree with that, it makes my lips very moisturized even though the staying power for me is probably only around 3 hours of wear. I will definitely be purchasing a few more colours from this range as I find it much more moisturizing on the lips than the regular Rouge Coco range.